A St John Car Rental or a Jeep Rental?
---
'Do you need a St John Car Rental?"


Most likely you'll find more "jeep type" automobiles to rent because of the terrain on St John. Here is a list of reputable car rental agencies in Cruz Bay that will help you make that decision. All of these locations are near the ferry landing in Cruz Bay.


To rent a car in St John you must be at least 25 and have a valid driver's license and a valid credit card in your name. Not all agencies will accept debit cards for payments so be sure to check with them if you plan to use one.


Taxes at this print time are $2.00 per day and deposits will vary from company to company. Also your minimum rental days can vary and cancellation policies. I highly recommend that you check with your insurance company at home to see if you're covered for collision and damage to a St John car rental before you pay their daily rate. Please check this website for various insurance costs that may be less expensive to buy before you leave.


Important details:
• Driving is on the left side of the road.
• Seatbelt laws are strictly enforced-Do not start the car before you are buckled in!
• Speed limits are 10 MPH in Cruz Bay and 20 MPH elsewhere.
• Honk horn twice when going around a sharp corner where others can't see you. (You may meet up with a furry friend in the road!)
• Gas up before you leave town, stations are few.
Here's the list!
Conrad Sutton Car Rental, 340-776-6479, www.conradcars.com
Cool Breeze Jeep & Car Rental, 340-776-6588, www.coolbreezecarrental.com
Courtesy Car & Jeep Rental,340-776-6650, www.courtesycarrental.com
L & L Jeep Rental Inc., 340-776-1120, www.bookajeep.com
---
Because there is so much to see and explore, especially the great beaches, I really think a St John rental is an important part of your vacation. (Even if just for a few days!)
Buckle-up and have a great time!
---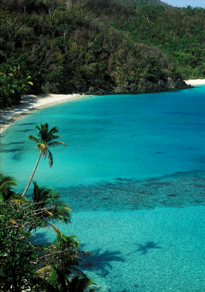 ---
I almost forgot....maybe you want to rent a scooter!
Beach Scooters, 340-693-7368, www.beachscooters.us Here's a link to a great website for a map of St John!
---
Return to my Home Page from St John Car Rental