Your Beautiful St John Villa Rental
---
"Wouldn't it be awesome to stay in someone else's privately owned St John Villa rental on your next vacation?"
St John is an "escape from reality" (Isn't that a line from a song by "Queen"?) I think we all have a tendency to want to do that every now and then. I know I do!
Vacationing in a St John villa rental affords you so much more than a hotel stay. Just the mere fact that you can go swimming in your own private pool, at any time you want, sold me! and...the refrigerator is there and full when I want a snack or drink! Each villa has different features and amenities so you really have to consider these.
---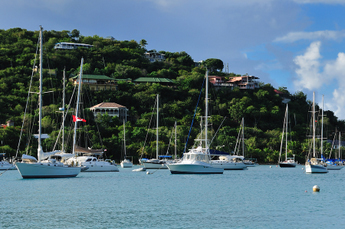 Do you have a favorite villa in St John that you'd like to tell us about? Scroll down and tell us about it!! Here is a list of things to ponder before you make a decision to rent a villa.
* Who is vacationing with you? Is it your family only? Is it your honeymoon? Is it a group of friends and family? What are your/their needs and desires for a vacation?
* How many bedrooms will you require? How many people will be in each room?
* Where do you want the villa do be located? Near Cruz Bay or Coral Bay, near shopping areas, high in the hills with exceptional views, close to the beach?
* Will you be cooking in or require a catering service?
* Do you need a pool or hot tub? Internet access? Work out room? Hi-tech entertainment center?
* Will you rent a car or jeep? Do you need more than one if you have a large group traveling?


So……what is so great about renting a villa in St John?
Um…….everything!!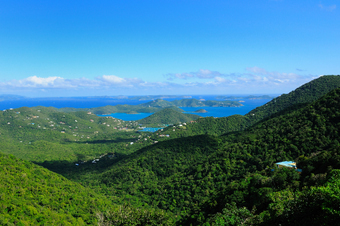 If you enjoy privacy on your vacation, no time schedule, a private pool all for you (maybe to use at Midnight!) or perhaps spectacular views of the other US or British Virgin Islands right from your own private deck…then a St John villa rental is for you!
Below is a list of companies that can help you find your perfect villa!!


---
Catered To, 1-800-424-6641, Marketplace Suite 206, 5000 Estate Enighed, St John USVI 00831
Destination St John, 1-800-562-1901, P.O.Box 8306, Cruz Bay, St John USVI 00831
Lime & Da Coconut, 1-800-693-1999, P.O.Box 1555, Cruz Bay, St John USVI 00831
Wimco, 1-866-850-6140, P.O.Box 1461, Newport, RI 02840
Retreat Vacations, Inc (click here)
---
St John Villa Rental....you'll need this information!
Do you have a favorite St John villa rental?
Do you have lots of great information or a fun story to tell about your favorite villa in St John?